The ask for facilities maintenance and repair funding is being managed by the Texas Facilities Commission. Their request for funding has raised considerable concerns on the part of some Senators and the media has been following this story.
---
Texas School for the Deaf
Legislative Appropriations Request 2016 - 2017 Summary
The Texas School for the Deaf has a need for increased funding for direct services to students, Additional Instructional and Support Staff, Funds for Purchase of Replacement School Buses and Vans, and Career Pathway Expansions. Our population of students with complex additional needs is growing and families and school districts across Texas are increasingly choosing TSD, as the placement of choice to provide a "free and appropriate public education" FAPE through the IEP to meet their child's specialized needs.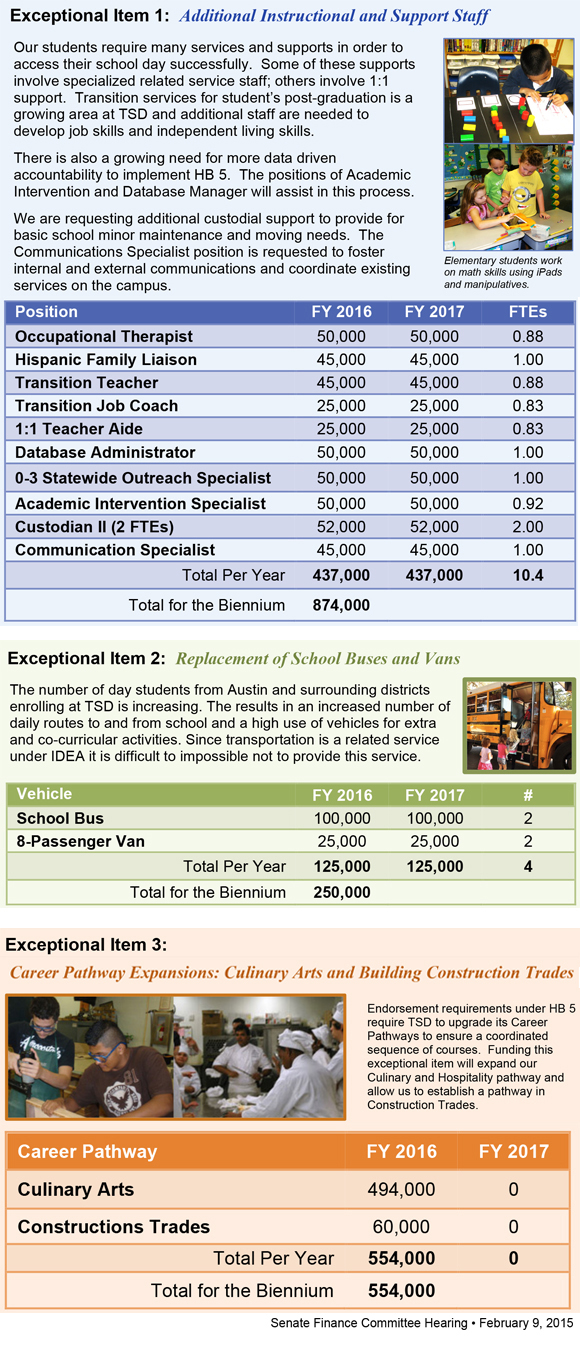 Attached Files