Superintendent's Message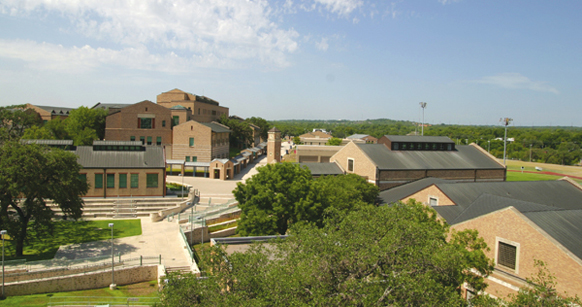 Profile of the School
Welcome to Texas School for the Deaf, a place where students who are deaf or hard of hearing including those with additional disabilities, have the opportunity to learn, grow and belong in a culture that optimizes individual potential and provides accessible language and communication across the curriculum. Our educational philosophy is grounded in the belief that all children who are deaf and hard of hearing deserve a quality language and communication-driven program that provides education together with a critical mass of communication, age, and cognitive peers, as well as language- proficient teachers and staff who communicate directly in the child's language.

Texas School for the Deaf is established as a state agency to provide a continuum of direct educational services to students, ages zero through twenty-one, who are deaf or hard of hearing and who may have multiple disabilities. TSD is also directed to serve as a statewide educational resource center on deafness, providing a variety of educational services to families, students, programs and professionals throughout the state working with persons who are deaf or hard of hearing. Texas Education Code §30.051-30.059.
TSD Admits Students Referred by Local Districts and Parents
Students are admitted to TSD following a referral by a local school district, or a referral by a parent or adult student when the parent or adult student chooses TSD rather than the program offered locally.
A Nine-Member Board Governs TSD
TSD is governed by a nine-member board appointed by the Governor and confirmed by the Senate. Board members, five of whom must be deaf, are either parents of children who are deaf, professionals working with persons who are deaf, or persons who are deaf. Board members serve without salary. The board is directed to organize and conduct itself like the board of a local school district and thus, in addition to overseeing the provision of all TSD services, has specific responsibilities related to budget preparation, policy adoption and appointment of TSD's Superintendent.
TSD Hires Professional Educational Staff By Contract
TSD, like many local school districts, hires professionally certified educators under one-year term contracts. Contract professionals are paid in accordance with the salary schedule of the Austin Independent School District. With the exception of the Superintendent, whose position is listed in the General Appropriations Act, all other employees are hired into positions in the state position classification plan and paid according to the state salary schedule.
TSD Funding Comes From Various Sources
TSD's funding consists of legislative appropriations, required contributions from local school districts, gifts and bequests, and funds acquired through contracts and agreements such as federal grants.
Claire Bugen
Superintendent