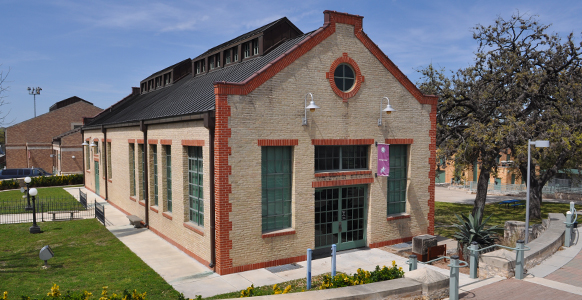 A museum for items of historical significance and an archive of the school's film, photographs, and written records are maintained and circulated for display in the Heritage Center, located at heart of the campus.
Museum Hours:
The museum is open on Monday, Wednesday, and Friday from 10:00am to 2:00pm.
For the other times and days, please contact us at
heritage.center@tsd.state.tx.us

or call us through VP at 512-410-1086.
To visit the museum or make a reservation for a tour, please email us several days ahead of your visit/tour because we want to be sure someone will be at the museum for you.
All of the museum volunteers are deaf. If you want an interpreter for the visit, do let us know much earlier so we can make arrangements to get the interpreter. Everyone is very much welcome to visit the museum.
We can also assist you in:
Locating specialized materials
Answering questions about assistive devices
Staff development activities
Curriculum Development and Implementation
Technology Integration
Admission is free. However, donations are welcome as the museum is supported by the donations.